Yet again it has been too long, yet things have been chugging along nicely.
Since my last bathroom update we have tided up but we're still in the in-between stages. After Neils parents left on the Sunday (weeks ago now) we were left with a fully functioning bathroom but with a long list of finishing touches to be done.
Here's a breakdown so we can cross them off one by one.
Fill in holes in wall left by tiles, screws, nails and bad plastering. (Sunday 13th November)
Make good bumpy walls
Choose paint colours (Saturday 5th November)
Test paint colours next to tiles/coving etc. (Sunday 20th November)
Clean and repaint bath
Tile remaining walls
Stick and paint skirting board
Finish cutting and sticking down flooring
Wipe down and paint all walls, (decide which colour goes where)
Find and hang bathroom mirror
Find bathroom cabinet and arrange delivery
Choose bathroom fittings
The bad news for today is that although we love the white we have chosen for the bathroom (that sounds mad to me, how can there be a good or bad white but I am convinced).
Our bargain blue paint from Homebase just doesn't look dramatic enough to really make the room and it should. I think it should be bold and grand to suit the rest of the suite. So it's goodbye mountain rain (which is no longer on their website) - it looked a bit like this...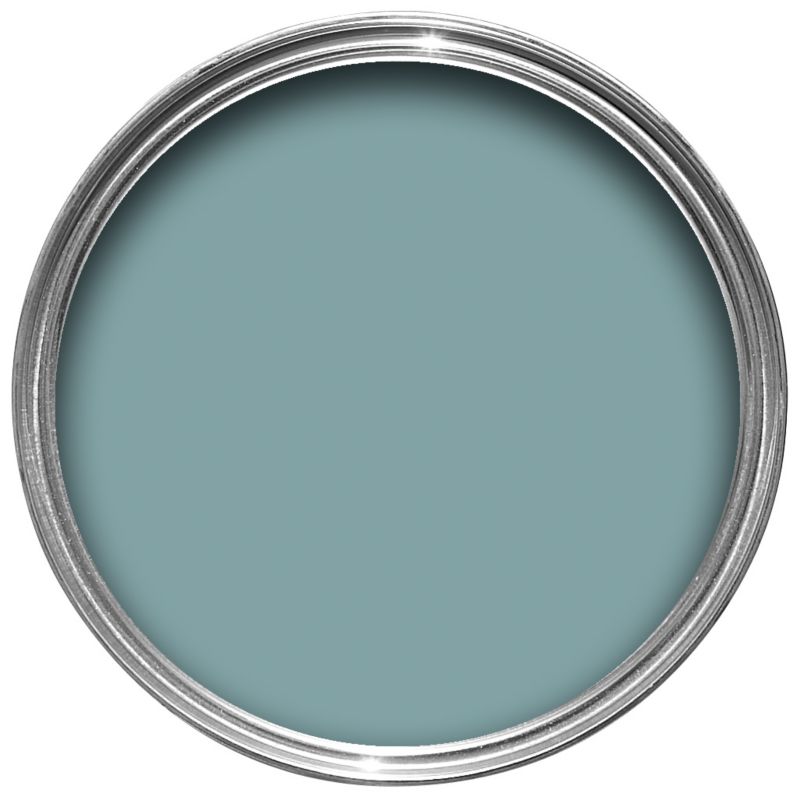 So we were thinking of going for something a bit more like this instead...